"Go Computer Training: The Ultimate Step-by-step Computer Lessons to Help You Master
Your Computer Skills Faster."

Dear Computer User,

Welcome to the 'Go Computer Training.com' - A site that provides free information and resources on how to build a new PC; using Windows and different types of commonly used applications, setup and utilizing network & Internet; as well as troubleshooting your own computer problems including viruses, hardware and software problems.

This site is a comprehensive reference for people who want to understand their computers inside and out; from hardware to operating system, to software and trouble shootings; before and after they buy them.

So, whether you are a newbie or more experience computer user, you can benefits from this site rich resources. We will constantly adding more and more free articles to this site to help you learn and master your computer skills faster.

The following are some brief descriptions about the online computer training courses available on this site:

Part I: Buy / Build A Computer Training
The part explains what most internal components, connectors, and external devices do, how they do it, and how all those pieces, parts, and add-on peripheral devices work together to form a computer.
You will discover how to build your own PC from scratch and the exact method to install the operating system, either Windows XP or Vista.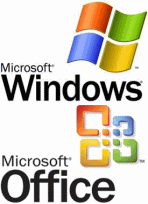 Part II: Microsoft Windows and Office Training
Discover the insider secrets of Microsoft Windows Vista and Windows 7.
It contains courses about how to use most of the features and functions; and the hidden tools and utilities in Windows that can make your computer utilize to it full potentials.
Also, the step-by-step comprehensive guides to Microsoft Office 2003 and 2007 - including Office Word, Excel, PowerPoint and Outlook applications.

Part III: Multimedia & Peripherals Training
How to make your computer to play, record, and download music, watch movies, create your own movies, and view and manipulate photos using different Windows applications?
Also, how to deals with peripherals such as sound cards, speakers, printers, faxes, and scanners? - Installing driver and utilizing those commonly used peripherals will be cover in this part.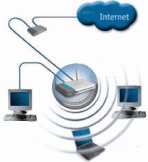 Part IV: Networks & Internet Training
This part reveals to you the requirements and process to setup a network either at home or office. What are the benefits that you can expects once the network is setup?
Going to the Internet world - How to utilize the Internet to it maximum? You will learn from the basic of searching information or files, emailing, downloading to more advance skills such as instant messaging, knowing to access the needed files online, etc.

Part V: PC Trouble Shootings Training
Your computer having problems? You can try to solve it on your own with the skills that you are going to learn at this site.
You will know how to prevent your PC being infected by the viruses as well as cleaning the viruses. Also, we cover the computer hardware components and software related problems.
More computer training courses will be added from time to time. What else?
FREE E-books For YOU!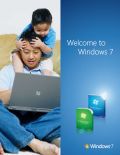 This 140-page ebook let you to discover the secrets behind the Microsoft latest operating system - Windows 7.
You will discover the latest new features and resources of Windows 7 from the free ebook. Whether you are beginner or pro Windows user, you will benefits from this new operating system that makes new things possible.
So, grab your copy NOW while it's still free by filing your E-mail Address and First Name below so I can direct you to download the ebook.

Also… You're just one click away from accessing another free e-book. It is a 174-page ebook that loaded with all sorts of computer jargons, or terminology .
I strongly believe that this book can help you especially if you are computer newbie.
Are you really serious to boost your PC skills? Then, don't wait and grab a copy NOW while it's still available free.
How to get both ebooks for FRE.E?
Subscribe to Wong Hing's unusual Computer Tips Newsletter and get both FREE E-BOOKS Now!
It's dead easy. All you've to do is this – See the box below that say Enter Your E-mail and Enter Your First Name. Add yours, then hit the Subscribe button.
Right after you confirm the email subscription, you'll be sent an e-mail that tells you where to download the ebook instantly. And you can unsubscribe at any time simply by clicking on one link in the e-mail/newsletter.