"Graphics Card - How to Differentiate the Several Types of Display Adpater?"

Graphics card also called VGA card, graphic adapter, display card or other similar terms. A video adapter accepts raw video data from the CPU, processes that data, and supplies it to the monitor in a form that the monitor can display.
There are many different types of graphics adapter as illustrated below.
To determine the type of VGA card that you are having, look at the 'contact area' of the card. The following illustrates four different types of computer VGA card that are still available today:

1) PCI (Peripheral Computer Interface)

2) AGP (Accelerated Graphics Port)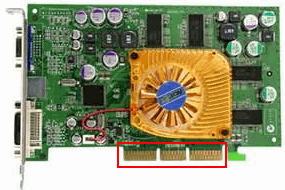 3) PCI Express X 16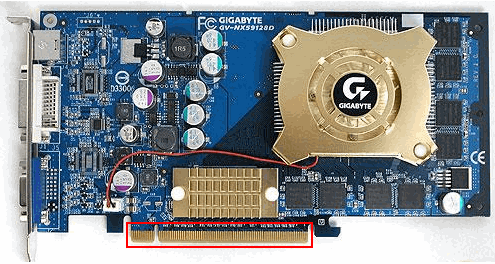 4) Built-in/Integrated/On-board
Many motherboards are supplied with a built-in display card. The standard built-in display card would be very basic, hence many high-end motherboards are supplied without built-in display as it expected for a decent graphics adapter to be fitted.

Graphics Card brand
There are many graphics card manufacturers, but the following are some of the well-known manufacturers: NVIDIA, ATI, Asus, Gigabyte, Leadtek, HP, etc.
If you are looking for a high-performance VGA cards, the rule of thumb is that the more money you spend the more performance you will get. You shouldn't base your decision purely on the amount of memory the VGA card features, the actual gaming performance will be dictated mainly by the number of pixel piplines and memory clock speed.

Can't find what you're looking for? Try Google Search!
Custom Search
Other Computer Training Links:

Back to Top

You're viewing the Graphics Card info page, click here to go back to the Home Page