"How to Install Windows 7 Windows XP Mode?"

After download the Windows 7 Windows XP Mode package, you need to install the file. This feature is only available for Windows 7 professional, enterprise and ultimate edition.
Once you install the Windows XP mode, you can use Windows XP mode environment capable of running many Windows XP-compatible applications in Windows 7.
Therefore, Windows XP Mode for Windows 7 gives you the ability to enjoy the many benefits of Windows 7 while still getting the most from your Windows XP applications.
The following are the step-by-step installation guides:
1. Double-click on the file (WindowsXPMode_en-us).
2. From the first Windows XP Mode welcome screen, click the Next button to continue.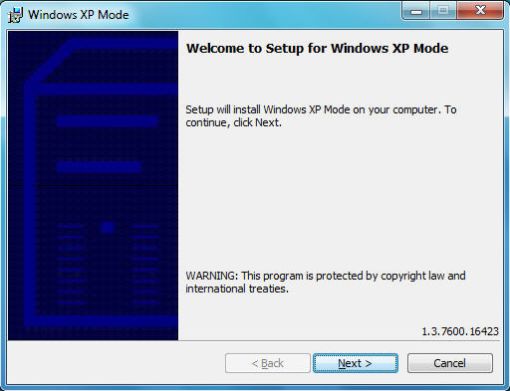 3. You can choose the installation location. You also can accept the default location and click the Next button to continue.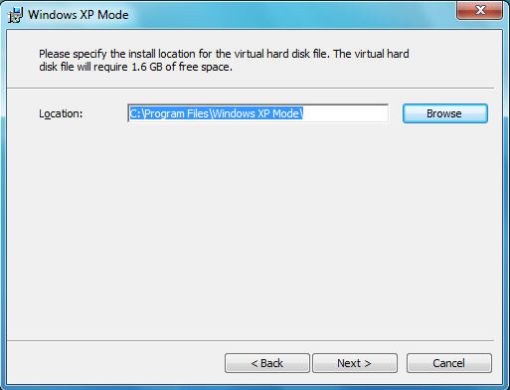 4. If you see the pop-up asking whether to install the software, click Yes to continue.
5. Then, it will start to install virtual hard disk file for Windows XP mode.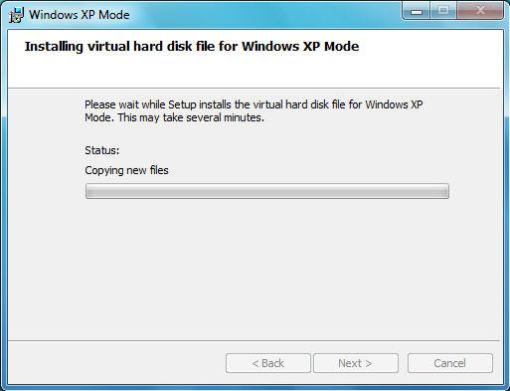 6. After a while, the setup is complete. Click the Finish button.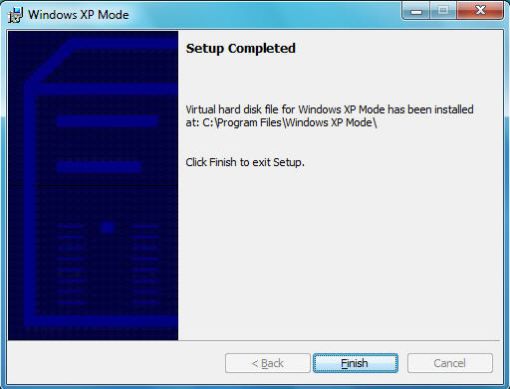 7. Continue to download Windows 7 Virtual PC and install it.

Can't find what you're looking for? Try Google Search!
Custom Search
Other Computer Training Links:

Back to Top

You're viewing the Windows 7 Windows XP mode info page, click here to go back to the Home Page